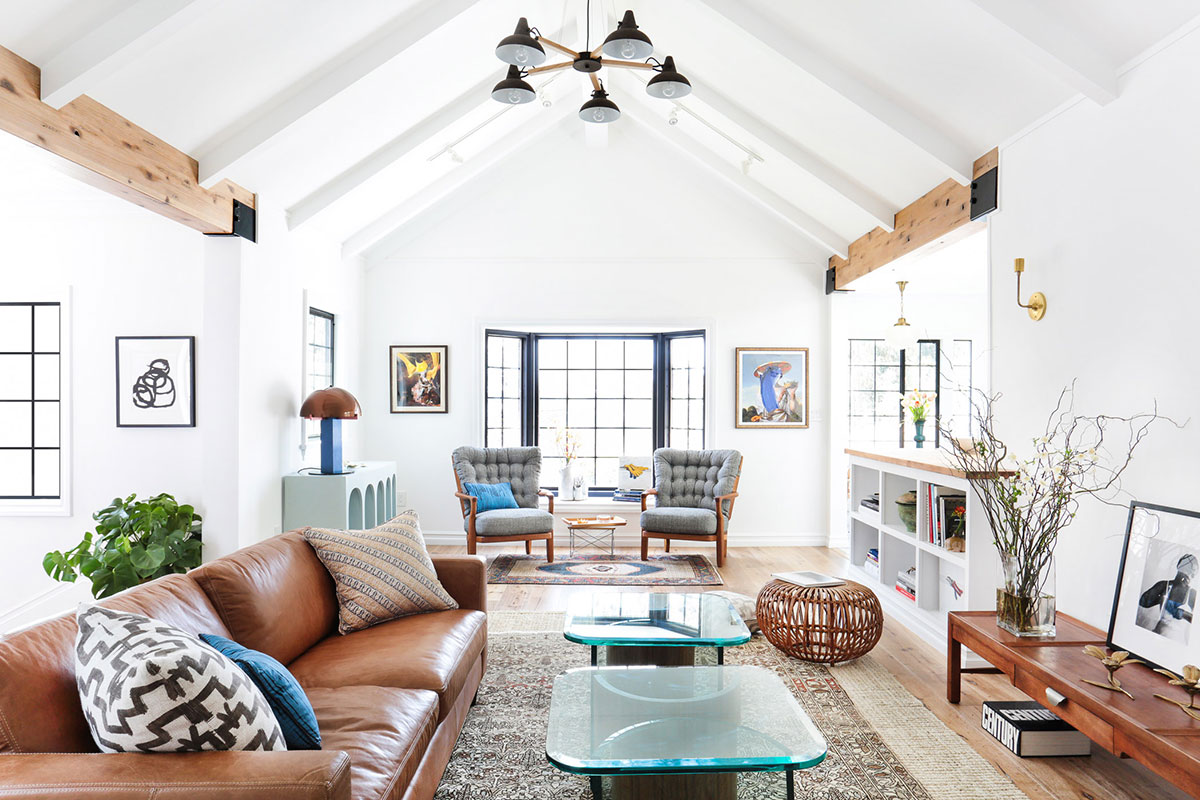 13 Tricky Interior Design Terms, Defined
When you're renovating your place – or even just looking for a new rug – the last thing you want is to be bamboozled by interior design terms you're unfamiliar with. Here's our handy guide to some of the trickiest out there. And if you've come across a term that's puzzled you, let us know – we'll add it to the list!
Banquette: a built-in bench along a wall.
Chaise: a chair with a longer seat, so you can recline on it.
Credenza: a sideboard or buffet.
Drop-leaf table: a table with a hinged flap (or "leaf") on one side that can be lowered or raised to decrease or increase surface area.
Ikat: fabric made using traditional Indonesian tie-dye weaving techniques.
Jute: a natural fibre use for rugs and baskets. Typically softer than other natural fibres, including sisal.
Kilim: hand-woven fabric made in the Middle East that traditionally features geometric patterns in rich, saturated colours. Often used for wall hangings.
Limewash/whitewash: a treatment for wood or masonry, to give an aged, translucent, washed effect. Often used on floors.
Rattan: a type of climbing palm that produces incredibly strong wood. It can be woven into furniture, much like wicker (though it's typically stronger than wicker).
Sconce: a wall-mounted light fixture.
Sisal: a natural fibre made from the leaves of agave plants, often used to make rugs and baskets. Sisal is incredibly durable.
Toile: a style of printed pattern that usually features abstract prints.
Vignette: a grouping of items purposefully arranged for display. The best vignettes use a variety of shapes, sizes, colours and textures.
If you need more design inspiration, check out these living rooms:
Source: http://www.insideout.com.au/expert-advice/expert-advice-collections/13-tricky-interior-design-terms-defined