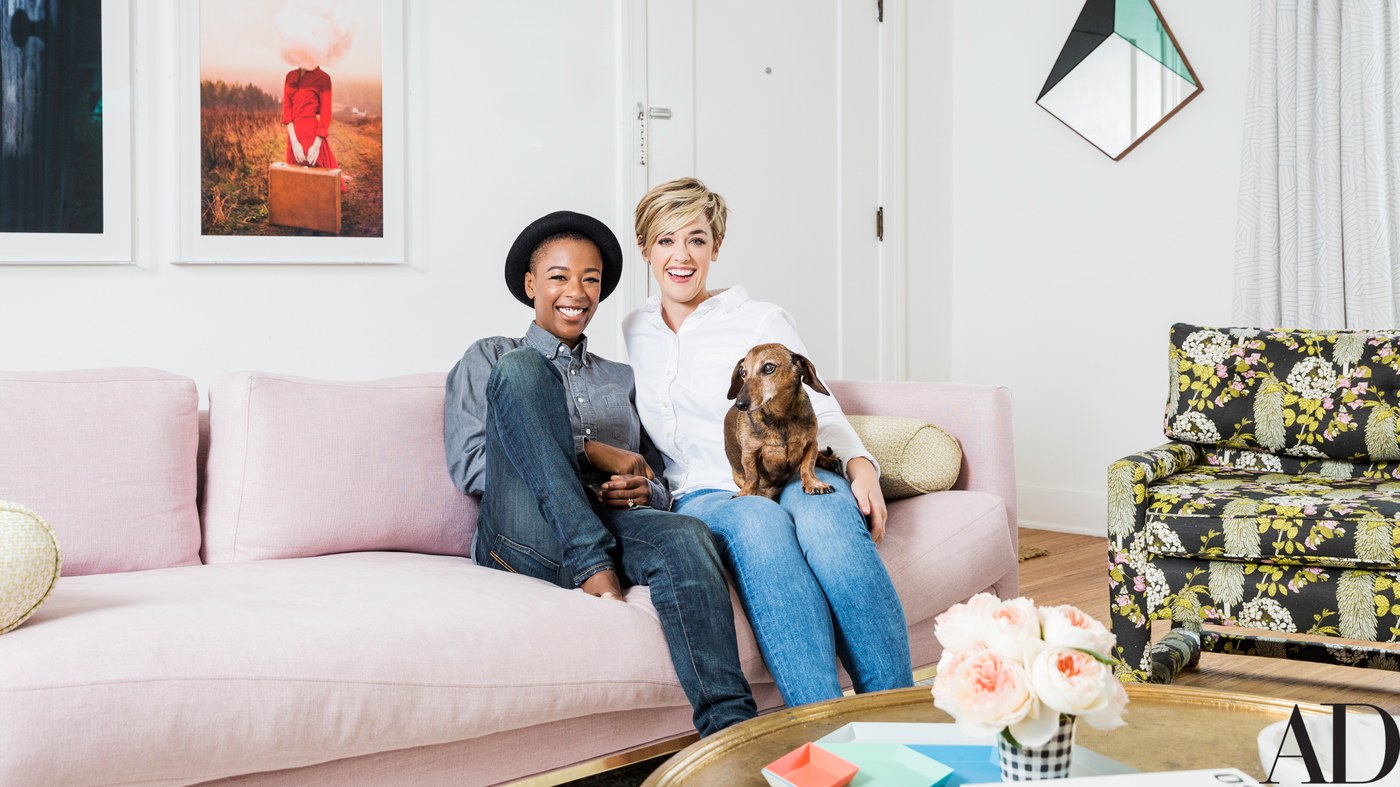 Newlyweds Samira Wiley and Lauren Morelli Take AD Inside Their First Home Together
Text by
Photo by Emily Berl
When Lauren Morelli first hired Stefani Stein, Morelli's girlfriend Samira Wiley had yet to move into her Los Angeles home with her. But according to Morelli, Wiley was "always a consideration" in her design process. Actress Wiley backs up her wife of just seven months, saying: "I always knew I was going to move in."
The couple first met in 2012 when Morelli, a writer and producer for the Netflix dramedy Orange Is the New Black, wrote an episode that Wiley appeared in (Wiley now appears on another Emmy-winning show, Hulu's The Handmaid's Tale, as well as the comedy Ryan Hansen Solves Crimes on Television, which just debuted on YouTube Red on October 25). The pair officially became a couple in 2014, and Morelli proposed in 2016. They married in March 2017.
"Starting a marriage, and coming into a house that you weren't a part of in the beginning, and learning how to make it part of your own is something I'm having to do after the fact," explains Wiley.
NEWLYWEDS SAMIRA WILEY AND LAUREN MORELLI TAKE AD INSIDE THEIR FIRST HOME TOGETHER
Read More